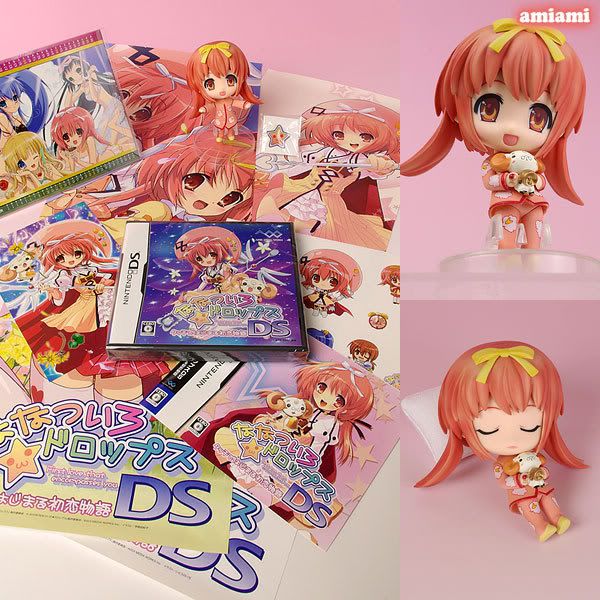 Picture jacked from Amiami
Here's a bit of out dated news for you. MediaWorks put out a Nanatsuiro Drops port with tons of mini games for the DS on the 13th. Comes in two flavors, normal and limited edition.
And by god, the limited edition is filled with goodies. It comes with a calender, stickers, a poster, an alternate cover, a Sumomo nendoroid, a post card, and a star drop pin.
Although the MSRP is 9,240 ($87 give or take) most places have it for twenty bucks less.Not a bad deal if I do say so myself. I've been wanting to get into this series for a while now, this may be the perfect time to do so.
Where to buy;
http://www.play-asia.com/
or if you read Japanese
http://www.amiami.com/